My name is Mario Klemm and I'm a photographer specialized on cars and people. Located in Dresden, Germany close to Berlin and working world wide.
How it started …

Like every boy I loved to play with Matchbox and Hot Wheels or other toy cars and I will never forget the day back in 1996, when my dad came home from work and asked me if I know a really rare sportscar from the united states. He said a name, but he was not able to remember the correct name. Lamborghini was my favorite brand, but he took me to his work and showed me his boss' new car. We entered the garage and I was blown away. In front of me stood the brand new Chrysler Viper GTS in blue with white stripes … Since that day the Viper was another favorite car of mine.

Thanks to all the guys who developed NEED FOR SPEED. Oh boy, I was playing that game so hard. My favorite cars out of this game were Toyota Supra, Viper RT/10 and of course the Lamborghini Diablo VT. And with every part of Need for Speed came more and more favorite cars. And Playstation brought another awesome game – Gran Turismo. Oh wow, there were tons of cars and some of them were great. But my all time favorite brand will still be Lamborghini.

If you ask me for my all time favorite top 10 cars. I think these will be the list:
1.Lamborghini Diablo SV
1. Lamborghini Aventador SVJ
1. Lamborghini Diablo GT
1. Lamborghini Murciélago SV
1. Plymouth Cuda AAR
1. Plymouth Cuda Hemi
1. Dodge Charger R/T
1. Lamborghini Gallardo Super Trofeo
1. Lamborghini Gallardo Superleggera
1. Lamborghini Huracan Performante
1. Dodge Viper GTS
1. SRT Viper ACR Extreme
1. Bugatti EB 110
1. 1. Pagani Zonda R
1. Dodge Viper RT/10
1. Ford Mustang GT "Eleanor"
1. Audi Quattro S1

No sorry, I am not able to decide and write down my top ten list.

After playing with Hot Wheels, playing video games and drawing cars, I started to do photos with my die-cast cars and let them look like real cars. Until I found some pictures of a sportscar gathering in Germany with a Lamborghini and a license plate who was registered in my city.

I was going crazy and asked him if he wants to join me for a photoshoot with his Gallardo Spyder. And he said yes. I was so nervous, but the pictures turned out great. The first step into a new area of my life was done – and I got a real friend.

If you want to hear more of my stories, let´s meet and ask me about them. I could write down pages full of memories.
Further, if you have any questions, feel free to contact me:
Phone
+49 172 751 37 79
E-mail
info@marioklemm.com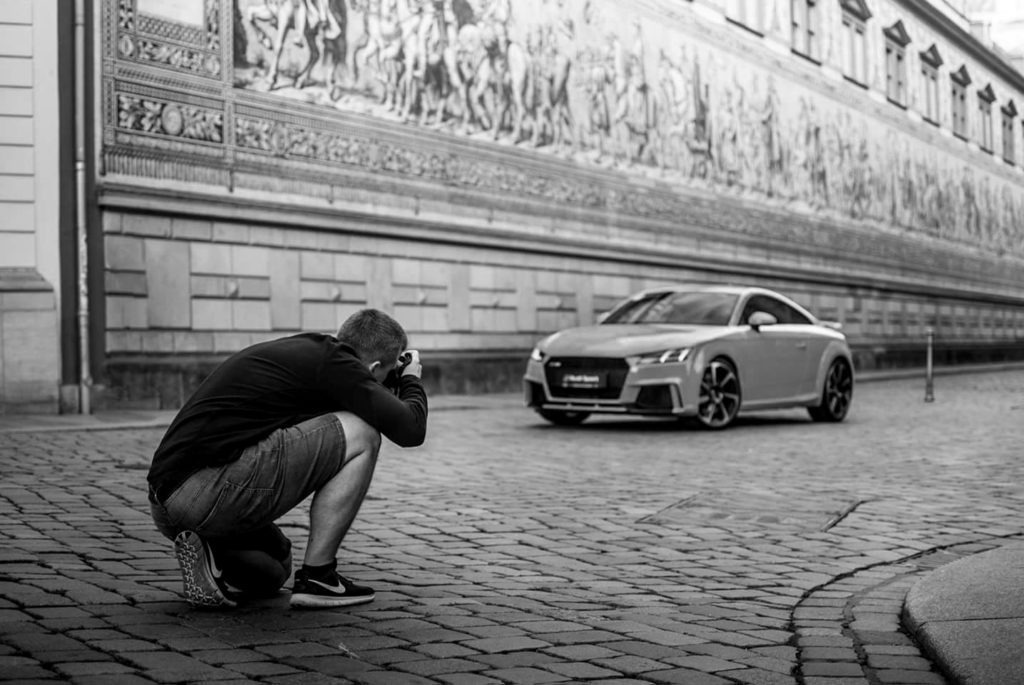 Thanks for the behind the scenes pictures: Stephan Schäfer, Benjamin Kintopp, Theres Quitzsch, Emanuel Zouboulis, Sebastian Böhlke